Industrial Overhead Sectional Doors.
Sectional Lifting Door The Series ZAM-SD can provide a highly efficient solution to your opening. They may also be referred as Overhead doors are commonly used for confined spaces and are custom made to the size as per requirement.
FEATURES:
Slick design, with steel column sections, fully powder coated to color selection.
Full-width clear vision window for increased safety.
Heat insulated and weatherproof.
Single-phase control system with spring break safety feature.
Long-life components which are simple to service.
Additional crash prevention features such as cable break safety.
APPLICATIONS:
Workshop, warehouse, factory and logistics center.
Technical Data
1) Panel thickness: 40mm, 50mm with the 0.326mm,0.40mm and 0.45mm
galvanize steel sheet
2) door panel heat consumption factor: k= 1.2(W/mk)
3) high density: 42kgs/m3
4) Water tightness: class two
5) Resistance to wind load: class two
6) Air permeability: class four
7) Applicable standards: EN13241-1:2003,EN ISO 12100-1:2003,EN ISO12100-2:2003 EN ISO 14121-1:2007,EN 60204-1:2006, EN 61000-6:2005, EN61000-6-3:2007
8) Long Working Cycle Life.
9) The working temperature: -30C – 50C
10) Maximum width: 11800mm
11) Section height: any size between 440-550mm
12) Surface finish: Wood grain or stucco embossment surface increases
intensity and gives better appearance   
13) Panel design: stripes, blocks, one stripe, flat, wavy and smooth.
14) Full range of colors are available:
  A. standard RAL number: such as White (RAL9016),Grey(RAL7016), Brown (RAL8014), silver(RAL9006), and so on.
  B. wood imitation color: Golden oak, Mahogany, Dark oak , Marple and Black walnut.
15) Suitable for workshops, warehouse, and commercial shops
16) weather-stripping: provide complete perimeter seals include flexible top       seal, jamb seal and special industrial bottom seal
17) Opening way: remote control , automatic, manual, chain hoist
Hardware:
| | |
| --- | --- |
| Single steel track with L-profile  | Buffering( for option) |
| Hinges | Latch(for passing door) |
| Top bracket  | Closer(for passing door) |
| Cable anti-break device | Struct(big door) |
| cable | sealing(side/top and bottom) |
| cable drum | shaft(hollow/K/soild) |
| spring | Spring bracket |
| 2.5m multi-angle track | roller |
| screws | handle |
for more information click here: Sectional-Garage-Doors
Activation and Safety Sensors:
OPENING SENSOR
Model: FALCON
The FALCON is a unidirectional
microwave motion sensor optimizing
the performance of automatic
industrial doors.
Touchless Activation Switch
Sensing range from 100mm to 200mm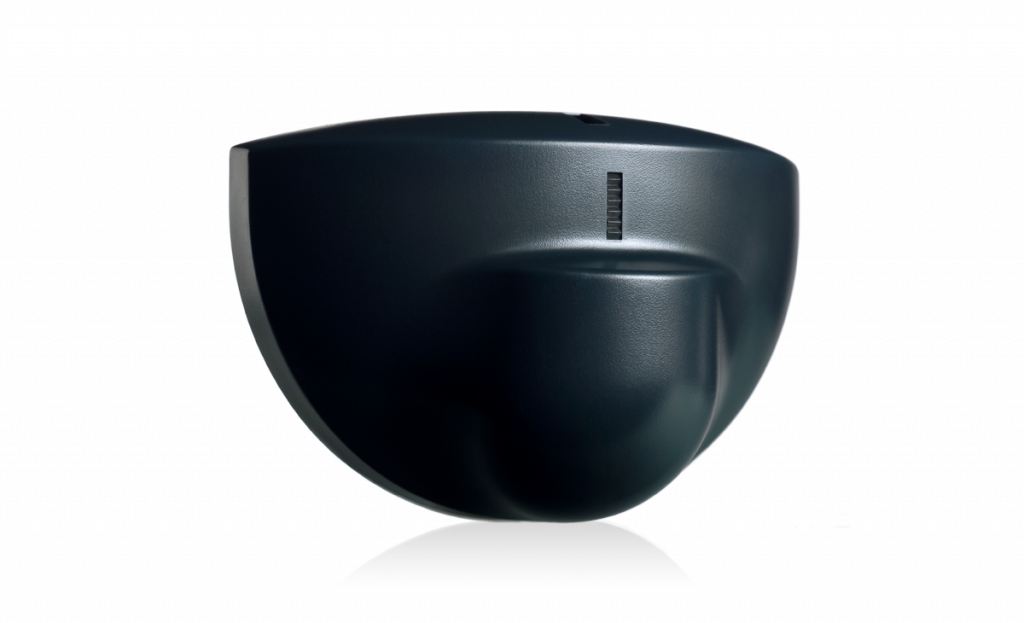 OPENING SENSOR
Model: EAGLE||uni and bi-directional
sensor
The EAGLE is a microwave sensor
that can be mounted on all types of
automatic doors.
Infrared Photocell
The infrared photocell can detect the
signal and transmitted it to the control
system to control the doorstop operation
or return up. The infrared distance from 1
meter to 15 meters; also can be set with
remote control together.